(Cover your back) with our 17 Essential Web Design Contract Templates
If there is one thing which most freelancers don't give enough attention to – it's that pesky web design contract! We do understand your pain – the admin work is boring, takes away from "productive" and billable time and sometimes it seems just like overhead.
Why do you need to cover yourroc ass with a web design contract?
Because, you'll be kicking yourself, however, when things start to go awry.
It's only a matter of time when you start hitting those bumps in your project. Clients wanting more than initially agreed, clients not doing their part in the development and design of the new site, problems with payments, and suddenly you're spending MORE time fixing the problems which a few good contracts would have spared you the hassle of. So to save you from this hassle, we've compiled this awesome bundle of all the web design contract templates and sample web design agreements.
Download the web design contract bundle now
If you want you can download the website design questionnaire in Word (.docx) or PDF format.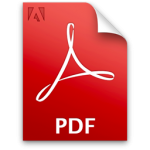 * Please disable AdBlocker or similar software, or use a browser without the Ad blocking software. Our downloads are broken by Ad blocking browser extensions.
What should a web design contract contain?
At BeeWits, we believe that whatever form it may take, a web design contract should have a number of essential elements. While these may vary, they should be a necessary part of any contract. As a web designer just starting out, your best bet is to take *hints* from web design contract templates you download online, but you should definitely create one which you can call your very own.
So what are the essential elements of any web design contract?
Summary of the project or work to be undertake
Clear scope of the project or work
What are both parties agreeing to do?
What are the design elements that are included in the contract
Is the text content of the web design project included or not?
Who will provide photography, videos and who will own the copyrights? Are stock photography accepted? Should images used have a particular license or not?
Who will program, debug, and update HTML, CSS and JavaScript and other coding elements?
Who will perform browser testing on all platforms, and then make any changes necessary?
Who will provide different (responsive) device browsers testing (desktop vs tablet vs mobile) and who will be responsible for any changes?
Will technical support be included in the web design contract? For how long? Will there be any extra charges under specific conditions?
Who is responsible for changes and revisions
Any legal stuff recommended by your lawyer
Who will own the copyrights and intellectual property of the code and designs?
How will payments be made and the schedule of payments
How the transfer of information will be handled
The dotted line – all of that signature and dates when the web design contract came into effect
Are these contracts legally enforceable?
Strictly speaking, all that is necessary for most contracts to be legally valid are the following two basic elements:
All parties are in agreement to the contract (hence the signatures) where  an offer has been made by one party and accepted by the other
Something of value has been exchanged, typically cash, services or goods/assets for something else of value (money in exchange for services in this case)
However, given that we are not lawyers ourselves, should you want somebody to give you professional advice, BeeWits recommends Rocket Lawyer.
Rocket Lawyer is an online legal service company that connects people to the legal help they need (without breaking the bank in the process). The beauty of this service is that they have thousands of easy-to-create legal documents, quick access to independent local attorneys, and much more.
Check out the RocketLawyer Web Development Agreement here
If you're interested in having a look at the rest of the documents available, read on!
Incidentally, as a web designer, you might want to look at this fantastic communication tool for your website projects.
It's incredibly effective when it comes to pitching and communicating with a client to communicate with them directly on the website or result you expect to produce for them.
If you use a product such as Project Huddle to mockup and comment on the pages directly, your client is much more likely to have a clearer picture of what the end result would look like and is much more likely for the project to be completed successfully.
Even if you have shown that you will be using such a tool when the project agreement has been signed, the client will feel that they will have a direct input and good line of communication with you, putting their mind at rest on a number of concerns.
This is a bit of a simplistic web design contract which loosely binds both parties to reasonable terms – and it doesn't really use a lot of legal terms or things which most non-lawyers wouldn't have a clue about. It's a contract nonetheless, so if you want to keep it simple, friendly, whilst still having a binding agreement, you can work with this one.
If you're looking for a web design contract which has much more legalese, you might want to move on.
2 – Project Acceptance Form and / or Statement of Work
The Project Acceptance Form is for those who want to state much more explicitly exactly what is going to be delivered and (what isn't). It has various tables with web design works which will be delivered including (but not limited to – of course, you can add more as necessary),
Design and development
Copywriting and content population of (defined) number of pages
Post-launch online marketing (for post web design services)
Milestones and timelines
Support and Maintenance agreement
Small print – legal rigmarole
and contains specific sections regarding exact payment terms. If you are looking for a complete web design contract – this would be definitely one to look at for web design freelancing work.
Whilst this is a fairly old document, this guide towards creating a web design contract is very thorough, and despite its age is still relevant in this day and age.
Rather than being a one-size-fits-all approach, or being an actual web design contract template which you can change to suit your needs, this is a guide such that designers and design firms create their documents as necessary for them, including terms and conditions as appropriate.
Once you've read through this and followed the guidance, you'll have created your custom web design contract template which you can reuse for each design project which comes along.
Of course, if you want to do a superb job, besides a good web design contract, you'll want to know what the client would like exactly. It is essential and crucial to understanding what the customer needs. The way we like to do it is to send a very comprehensive questionnaire to the client about what the website or web design work is all about. Work should not commence before this questionnaire has been completed and completely understood by the freelancer.
The questionnaire has such pertinent questions about the company as:
Why do you want this site?
What user demographics will the website target?
Which direction do you want your company to go towards?
And more website specific questions such as what special features will be included in the website (newsletter, blog, video streaming, online store etc.)
So while this is not, strictly speaking, a web design contract, it's still something which is going to make your contract much easier to agree to.
(Extra extra – are you also looking for a website checklist to make sure you've covered all of the things you need to do? We've got your back!)
This is not a web development contract – but if you use this tool, you will create a web development contract as a result. It's for USA residents only, so if you're not based in the US, move along to the next web design contract – we've got quite a few on this list, so don't you worry 🙂
6 – Contract for contracting (Independent / Freelance) development services
As a freelancer or agency, you're very likely to be outsourcing work to various other contractors. Of course, just like you need to have contracts in place with your clients, you'll want to have a good web design contract in place with your contractors. Here are a couple of versions which you might want to opt for.
The contract for development services is a statement which is essentially an agreement of a rate per hour or project fee (you choose). It also transfers intellectual property/copyright to the clients while retaining rights for generic coding solutions, unless they are specific to the Clients product.
7 – Andy Rutledge Design Project Contracts bundle
Another project contracts bundle – this time from Andy Rutledge, this bundle contains an "Authorization to Proceed" template and "Terms & Conditions" template. They're quite complete in scope, so they're great for usage as a web design contract, or as a starting point for your contracts.
8 – Web Design and Development services contract
This contract (originally by BidSketch) is a fully-fledged web design contract which sorts out all the aspects of the web design and development process. If you're looking for a bullet-proof web development or web design contract, this is the one you should be using. It might take some time to complete, but it covers all project and legal aspects including
Project scope including the definition of various phases
Acceptance tests per phase – an agreement that Acceptance tests will be run by the client after each phase of development – this ensures that both the client and the contractor have agreed that the site has passed acceptance tests conforming to the original website specifications
Contract clause for the inclusion of 3rd party products including the fee of these products as part of the terms of payment
Project management – the allocation of a project manager on both sides such that communication is prompt and efficient during the website project
Changes and Payment clause
Site content – inclusion of website content provided by the client
Other full Legal terms in this web design contract include
Warranties
Limitation of remedies and liability
Intellectual property rights
Term and termination
Data protection
Force majeure
Confidentiality
Audit
notices
Publicity
Assignment
Entire Agreement
3rd party rights
Variation and waiver
Severance
Governing Law and jurisdiction
A very comprehensive web design contract if there ever was one.
9 – Short form Web design Contract
There's also the web design contract for developers who hate contracts, just like the web design contract from Andy Clarke, this is also quite a simple document which still binds both you and the client. Even quick and short jobs have the potential to turn nasty, for example with constant toing and froing of revisions and changes so for your own sake, fill in this web design contract which does a few simple but essentials things such as limit the number of revisions to a specific amount, specifies an upfront fee (or deposit), payment terms and pro-rated fees in the event of cancellations.
10 – Work for hire / Retainer agreement
If you're good enough to have been able to get a retainer for your work, you'll still want to put a simple contract in place, which once again, gives peace of mind to both parties, since it specifies the retainer fee, the monthly hours and any additional services rendered. Work done on a retainer should still be bound by a web design contract.
11 – Non-Disclosure Agreements
When you're doing business of any kind with a company or individual who you have not worked with before, you want to make sure that anything you say will not be shared with anybody else unless it is in the course of doing business. Even though you might not be doing top-secret sensitive work, you want to put an NDA in place, because your relationship will probably develop – and you know, just in case.
The short form is one way only; the mutual NDA binds both parties from disclosing any information.
12 – Privacy and Cookie Policy
All websites you develop should have one very specific web design contract if we can call it a contract.
Privacy policies are those nagging pieces of content which may be just lurking on every website but don't tone down their importance and your obligations to have a privacy policy in place. In today's ever-increasing privacy aware web, you'll want to have a privacy policy which states what you do with any information your website collects. Again, not strictly speaking a web design contract, but something which you are surely going to need in your web design projects.
13 – Mobile Application Development Contract
If you are developing a mobile application, many of the provisos and clauses in the legal texts above may be a little bit off, so these versions of some of these documents are specifically tuned towards mobile app development.
Just like a website needs a web design contract, development of an app will require a contract too – all of the things which apply to a web design project, also apply to developing a mobile application. Once again, protect
14 – Privacy Policy for mobile apps
While we're on the subject of mobile apps, any mobile apps you developed will need a privacy policy which is specific to mobile apps. This is a privacy policy which has terms which apply to mobile apps as opposed to websites.
15 – Invoicing clients
Of course, if you want to get paid, many times you're going to have to issue an invoice based on the agreements you've signed. Invoices are fairly simple documents which show what services have been undertaken (or are about to be), payments terms, payment details and some contact details. Also, when invoicing, you'll have to take notice what you are bound to by the web design contract you have signed.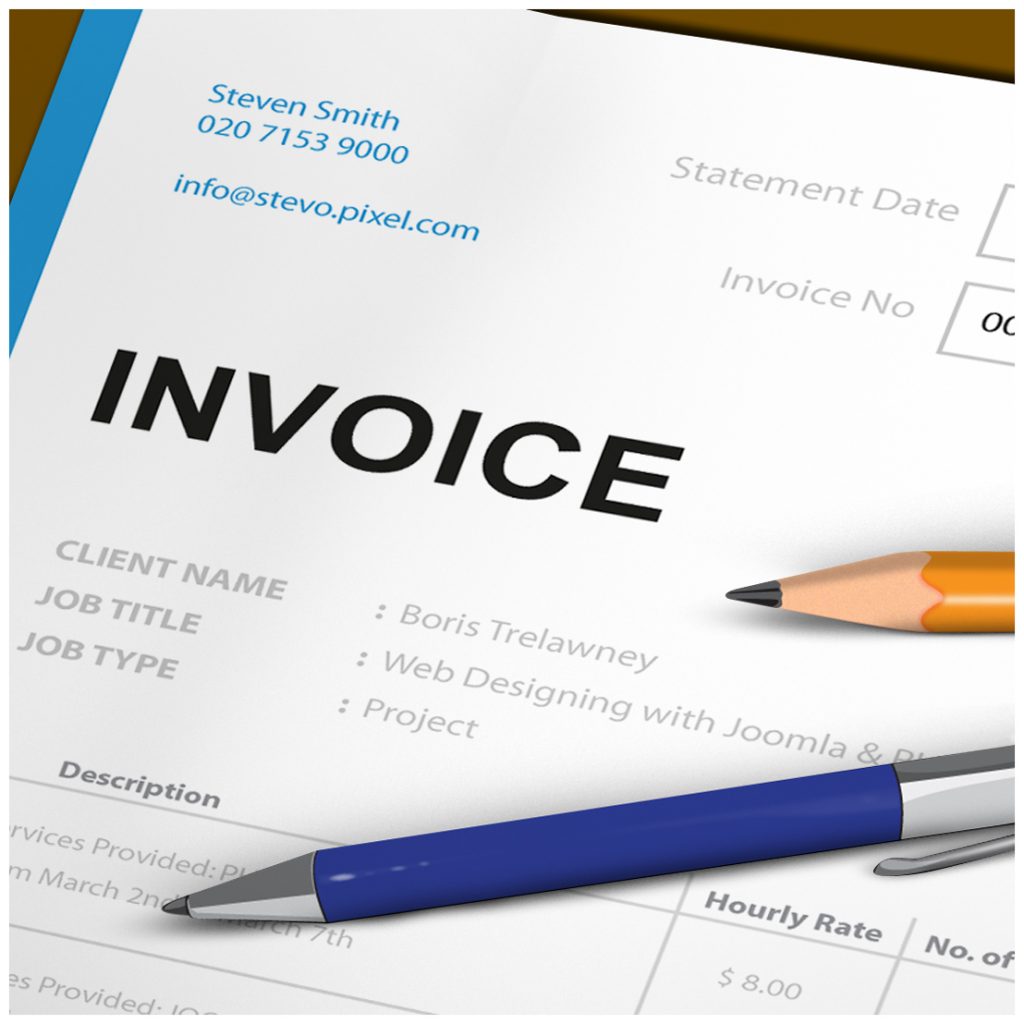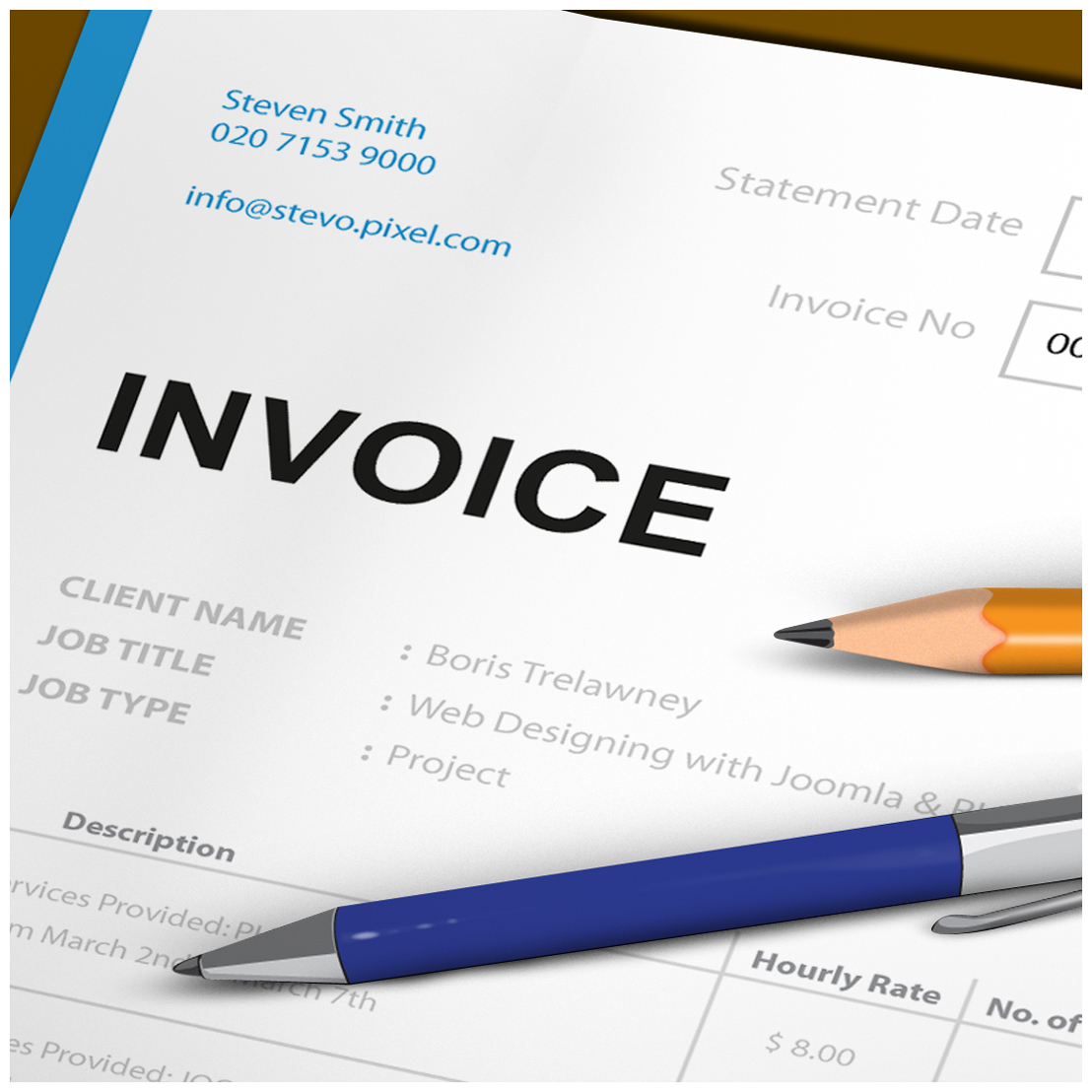 The web design contract you hope you won't need
After the above list of web design contracts which are mostly there to proactively safeguard your rights and obligations, the following web design contract templates deal with a different aspect – that which is reactionary towards any grievances you've suffered.
They're not something nice, but you have to be prepared for every eventuality, unfortunately.
16 – Collection of dues
There are many many valid reasons why someone did not pay you on time, but there are even more excuses which people tend to find to delay payments. As a freelance web designer, or a small business struggling to make ends meet, payment on time is essential. This letter is a friendly but firm reminder for the collection of payments.
17 – Cease and Desist
In case somebody has been pinching your Intellectual Property – this Cease and Desist letter is something which you start proceedings with.
You'll probably need to amend these texts to suit your needs, and of course, these documents do not waive the need for professional legal advice. We're just providing a bit of a starting point. You'll find the whole bundle of web design contracts below!
If you're not happy with using a template, you might want to use this Online Contract Generator on Behance to generate a contract.
Besides contracts – what about Tools for Web Designers?
Here at BeeWits – we want to make your life as web designers easier – you focus on what you do best – creating AWESOME websites, whilst we help you out with the boring bits.
First of all – have you decided what your web design hourly rate is going to be? Although many times your hourly rate is going to depend on your experience and expertise, you can get some guidelines of what your hourly rate should look like for your region.
If you are new to freelancing, you might want to estimate an hourly rate by working out your expected expenses, billable hours, expected annual income and other variables BEFORE thinking about drafting a web design contract. Also, do make sure that you've covered ALL of your expenses in your hourly rate.
Of course, you can't inflate your expenses, or put costs for everything, and expect the clients to cough up. Charging of any rate has to be in line with your experience, your location, the location of your customer, the rates typically charged in the location of the client and the average rate charged by people of the same know-how as yourself.
We've come up with a handy tool to help you calculate your web design freelancer hourly rate – right here
Once you've figured out your freelance hourly rate – it would be best to give your potential customers an itemized quotation of the web design project.
By showing them exactly what work is involved in the design of a new website, you can easily justify your prices – so once again, BeeWits comes to the rescue. We've designed a tool to help you create an itemized web design quotation. It's easy to use, fill in your details, those of the clients, hours of work expected and hourly rates on various items, and we'll send you a nice PDF by email. Your quotation is going to be part of your web design contract anyway, so might as well get it out of the way.
Generate your next web design quotation right here
Once you've gotten verbal or written acceptance of your quotation, you'll need to use one of the bulletproof web design contracts we've listed above. As you can see we have provided you with various samples of web design contracts which you can use. We've also thought about including a few other contracts and documents which you might you need in your budding web design freelancing career.
Download Web Design Proposal Templates
Finally, and this is also very important, particularly if you want to keep your pipeline healthy, you'll need to figure out a way to generate proposal quickly. Besides an extensive feature of how to write a proposal which helps you close a sale every time, we've also got a nice web design proposal template ready for download (actually, we've got a number of different versions, so you can choose the one which you believe works best for you).
Don't you love how easy we've made getting started for you ? 😉
Hey Web Designer – your contract is sorted! Want to manage your projects better?
So you've got your web design contract sorted out. Well done – you're on the right track. If the brown stuff hits the fan, at least you have a legal alternative to turn to.
But why would you want to go through the hassle of a legal battle?
Why not just make sure that you have managed your web design projects right? BeeWits is a tool, written specifically for web design freelancers, agencies and professionals. As cliche as it may sound, this is project management tool for web designers, built by web designers.
And no – it's not meant for project managers. In fact, we prefer thinking about it as the project management tool for non-project managers.
Are there other web design contract templates which we should add to our bundle? Have you come across a contract which should know about. We always appreciate when your visitors contribute to make our articles better!
Let us know in the comments below.